Try a real workout.
*Compatible with all 360 Pro Playsets.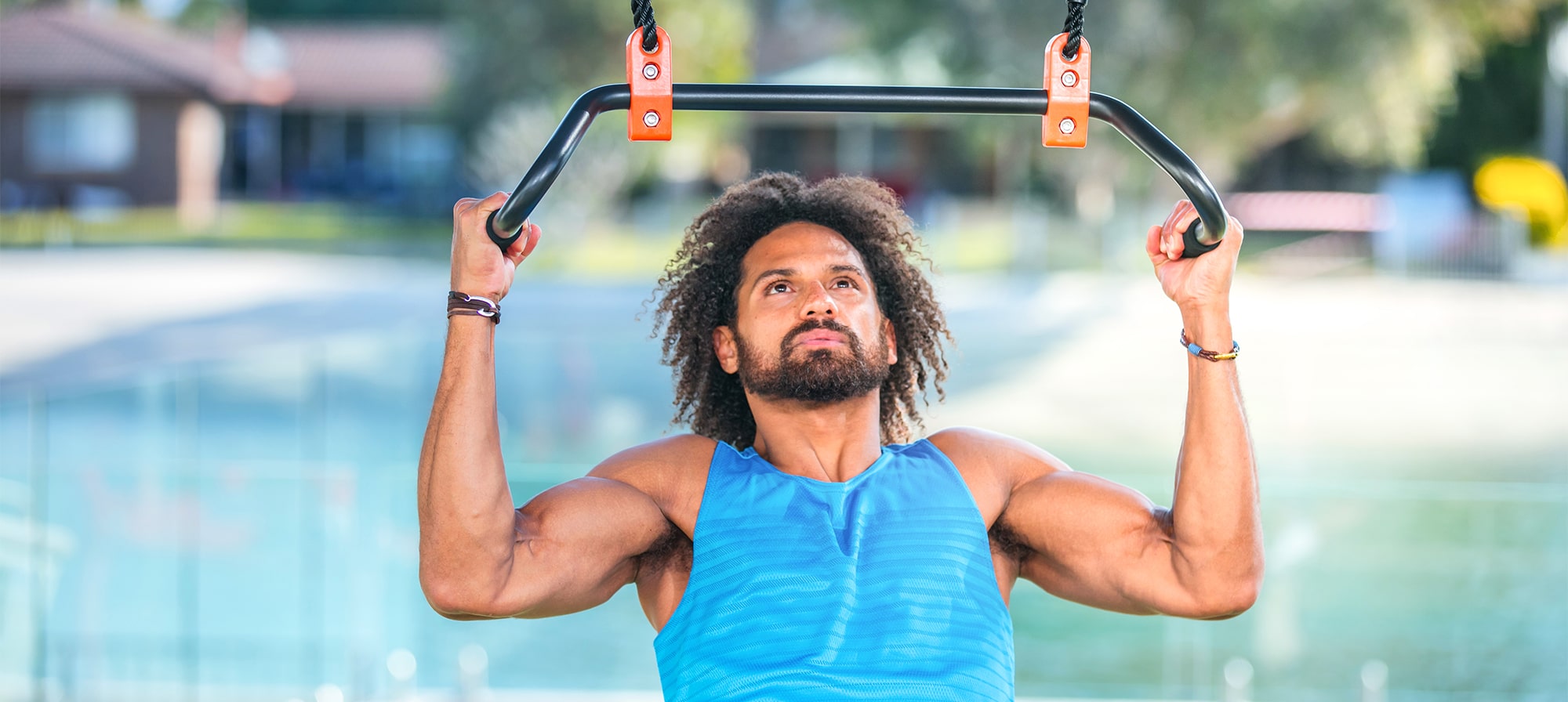 Something for everyone
Let them try amazing acrobatics tricks or use the Monkey Swing yourself
to build some muscle. With handy vertical bars and a horizontal bar,
working your arms with chin-ups is easy.
Years of exercise
Keep Monkey Swing in your backyard for the long haul.
Signature Vuly powder-coating and double galvanisation on
the inside and outside ensures that it won't rust or corrode.
Perfect practise swing
Give your kids some handy pointers on how to boost
the number of pull or chin-ups they can do. Turn your
Sunday mornings into mini health and fitness classes.
Packaging
Monkey swing:
760mm x 220mm x 190mm / 2.56kg
Class-leading warranties
Vuly guarantees that Monkey swing is free of manufacturing faults and defects for: