Quest takes your backyard to the next level.  It's not just a monkey bar, it's a full play centre – with countless configurations to get the whole family playing together.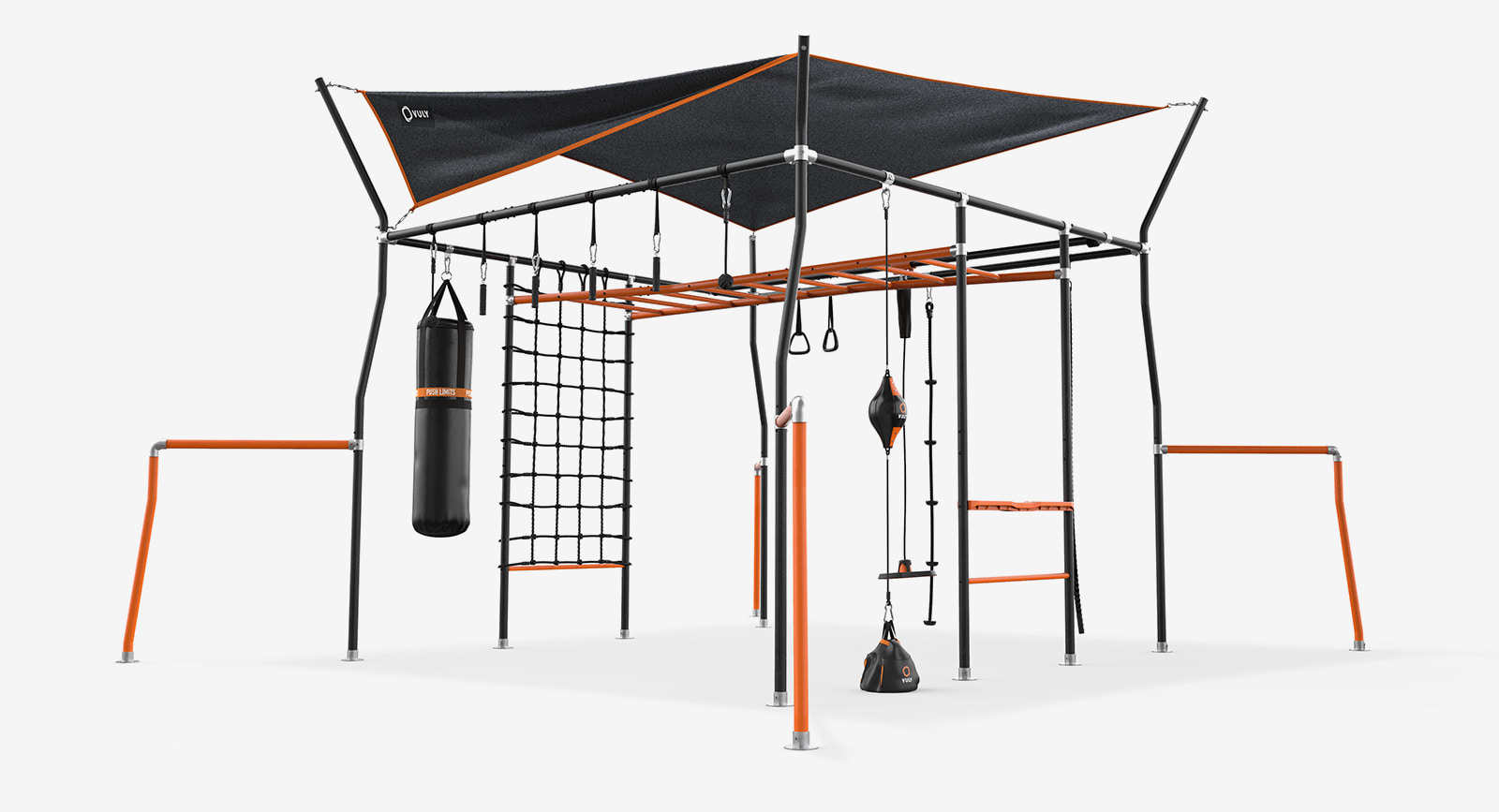 Tested for years of play on specialty equipment.
Width:  M: 300cm   L: 390cm   XL: 490cm
Length:  M: 467cm   L: 475cm   XL: 475cm
Total height:  M: 315cm   L: 315cm   XL: 315cm
Playable height:  M: 119 – 219cm   L: 119 – 219cm  XL: 119 – 219cm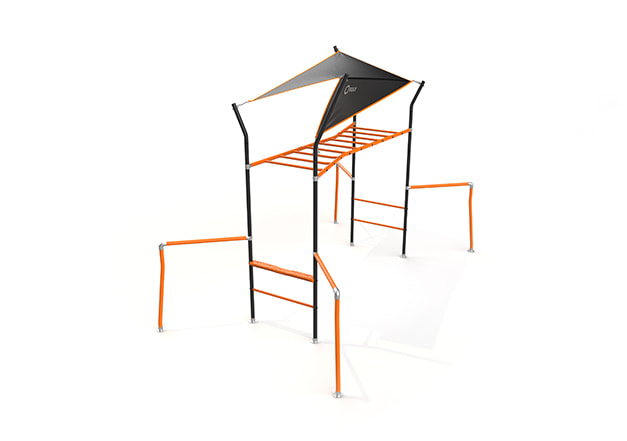 MEDIUM
Width: 300 cm
Length: 467cm
Total height: 315 cm
Playable height: 119 – 219 cm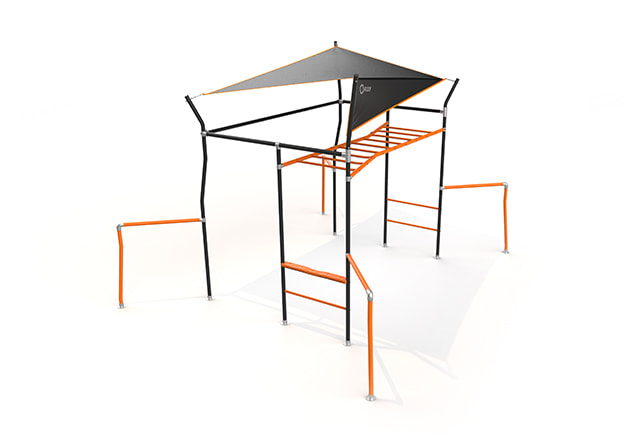 LARGE
Width: 390 cm
Length: 475 cm
Total height: 315 cm
Playable height: 119 – 219 cm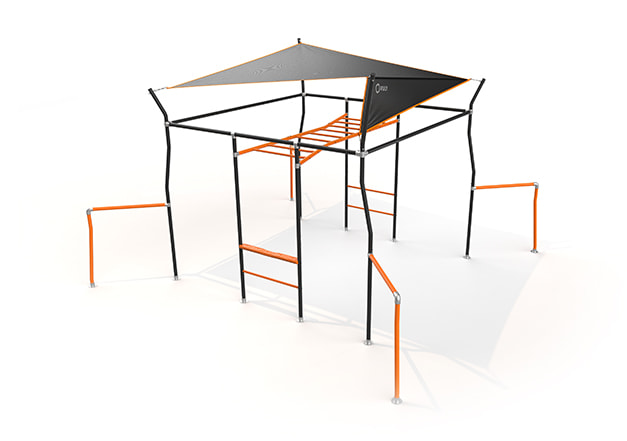 EXTRA LARGE
Width: 490 cm
Length: 475 cm
Total height: 315 cm
Playable height: 119 – 219 cm
Designed smart.  The clever Quest design keeps play time or workout time fresh. It's not just easy to assemble and configure, it's easy to reconfigure. Go from climbing to sport and swinging – or even set up a full ninja course. Quest adapts to your family's next adventure.
Durable UV protection.  The only Shade Cover available for a monkey bar is FREE for every Quest.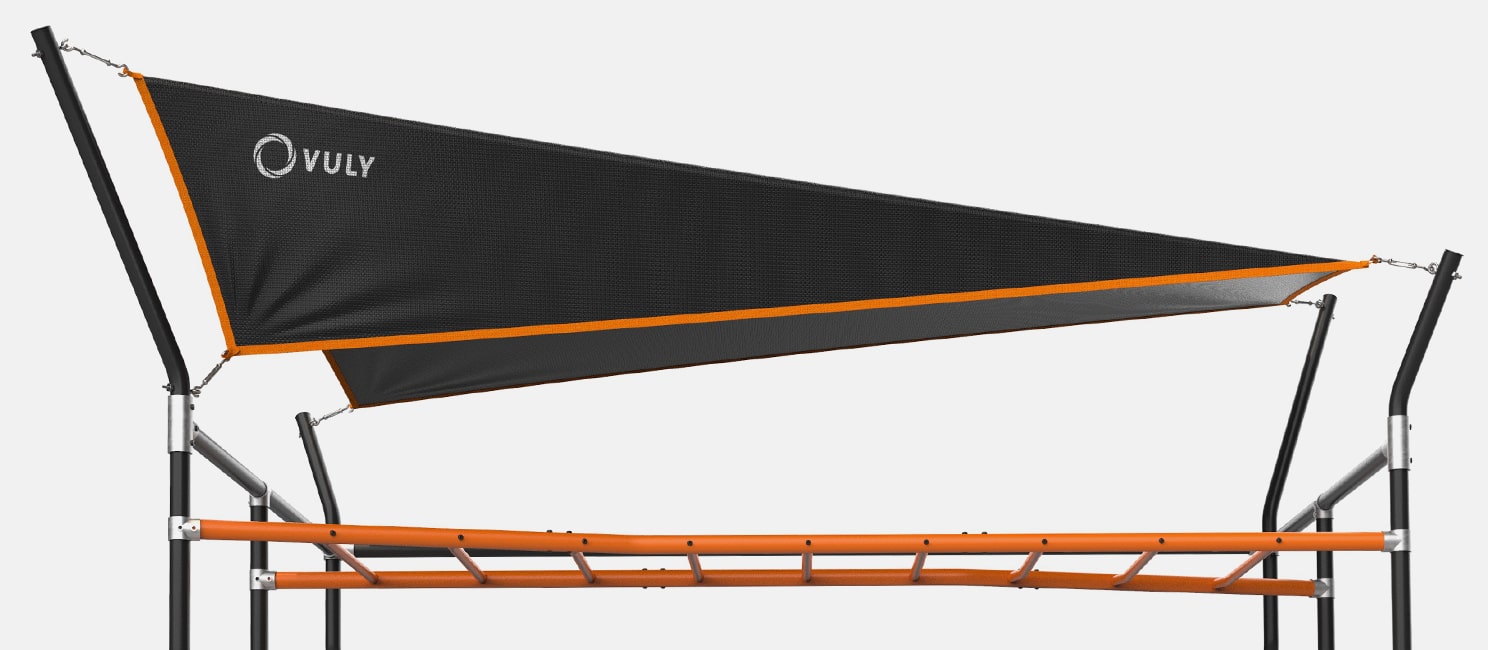 Height adjustable up to 1 metre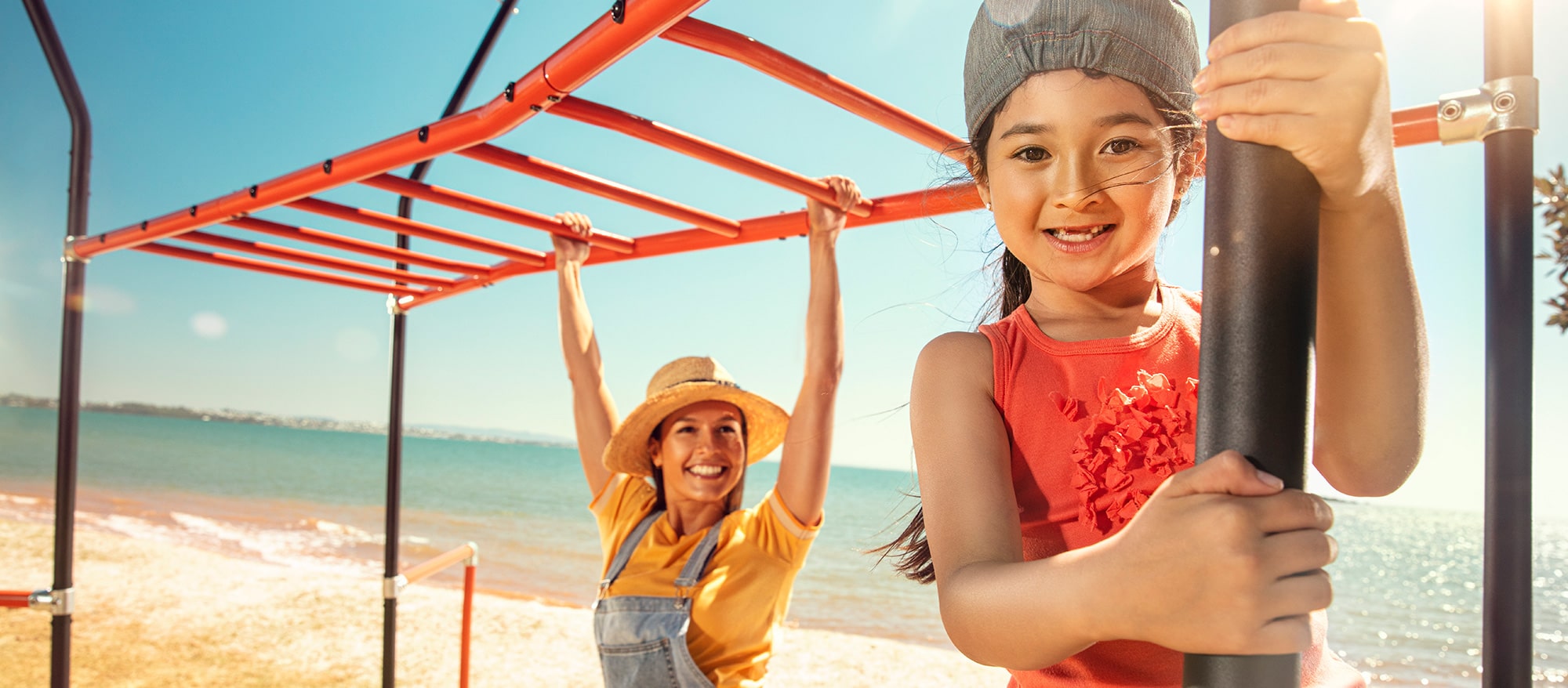 Swap-and-play accessories

Cross-compatible with Vuly Swing Sets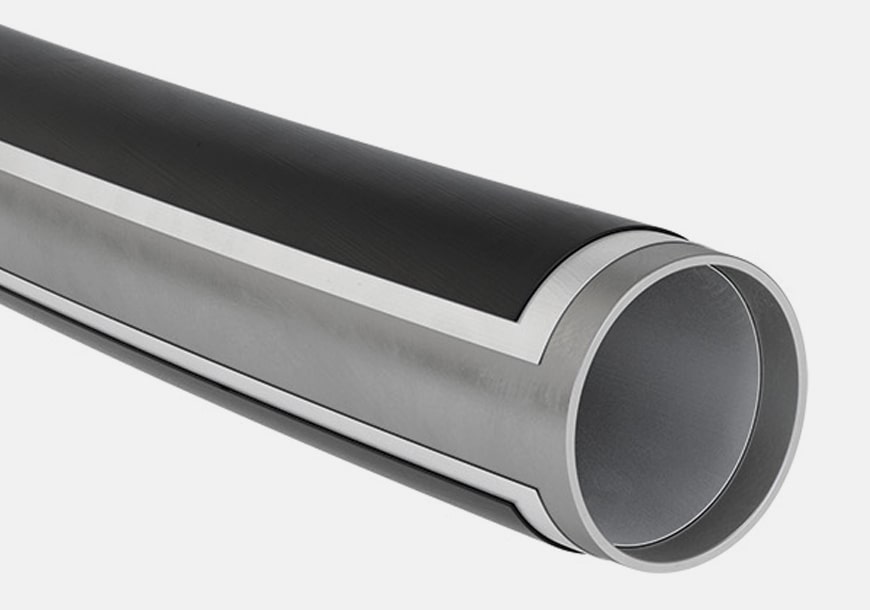 Built tough.  Like every Vuly frame, Quest is made from double galvanised steel. Combined with signature Vuly powder-coating to protect against rust, your monkey bar will be a backyard fixture that's in it for the long haul.
Designed in Brisbane for Australian backyards
Zero welds mean no weak points
Genuine 750 kg load rating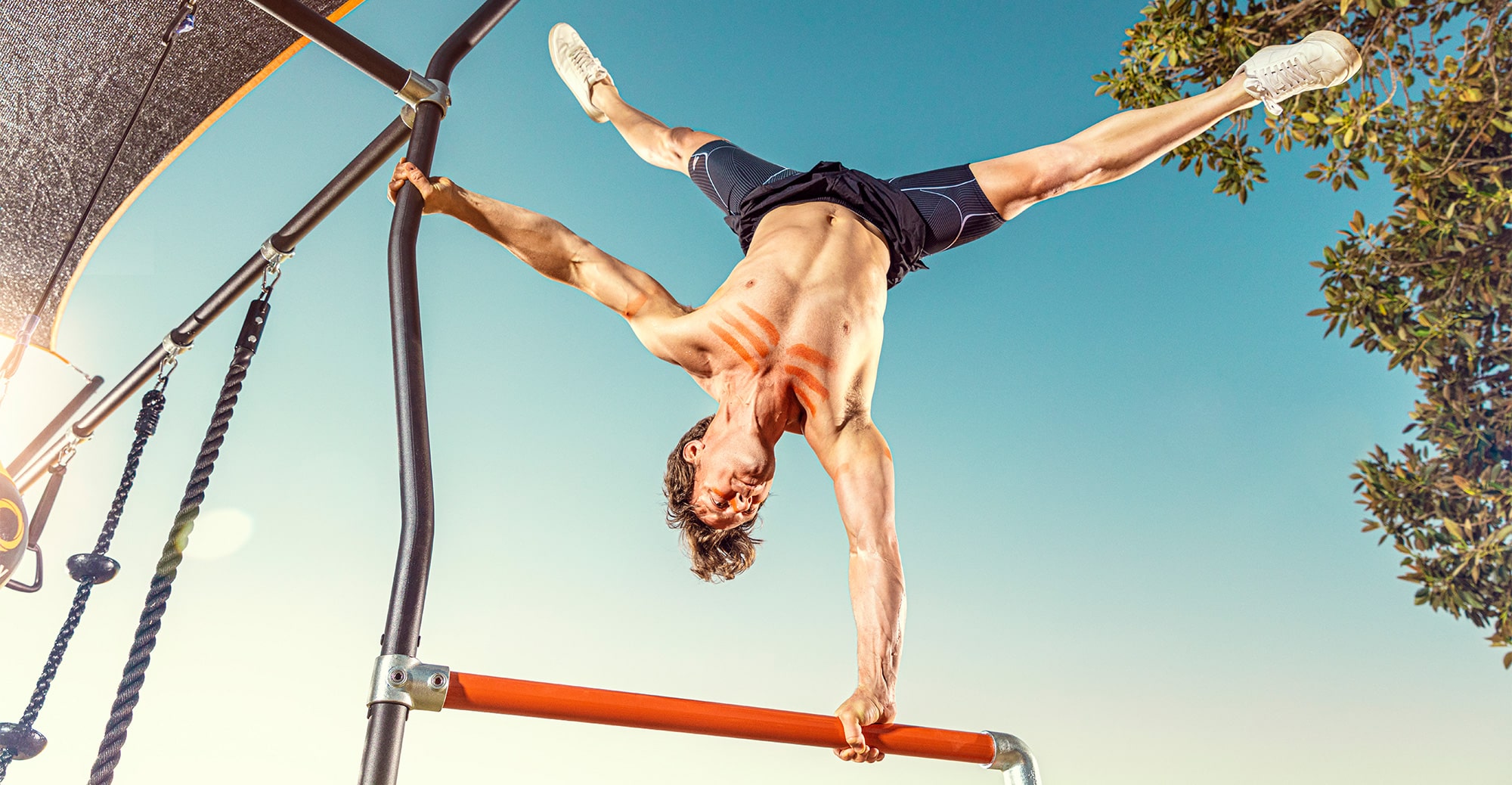 Made custom.  Quest can be more than a monkey bar.  If you want a full outdoor play centre, you got one – as modest or magnificent as you want it to be.  Just start with a climbing frame size, and build (or better) your dream.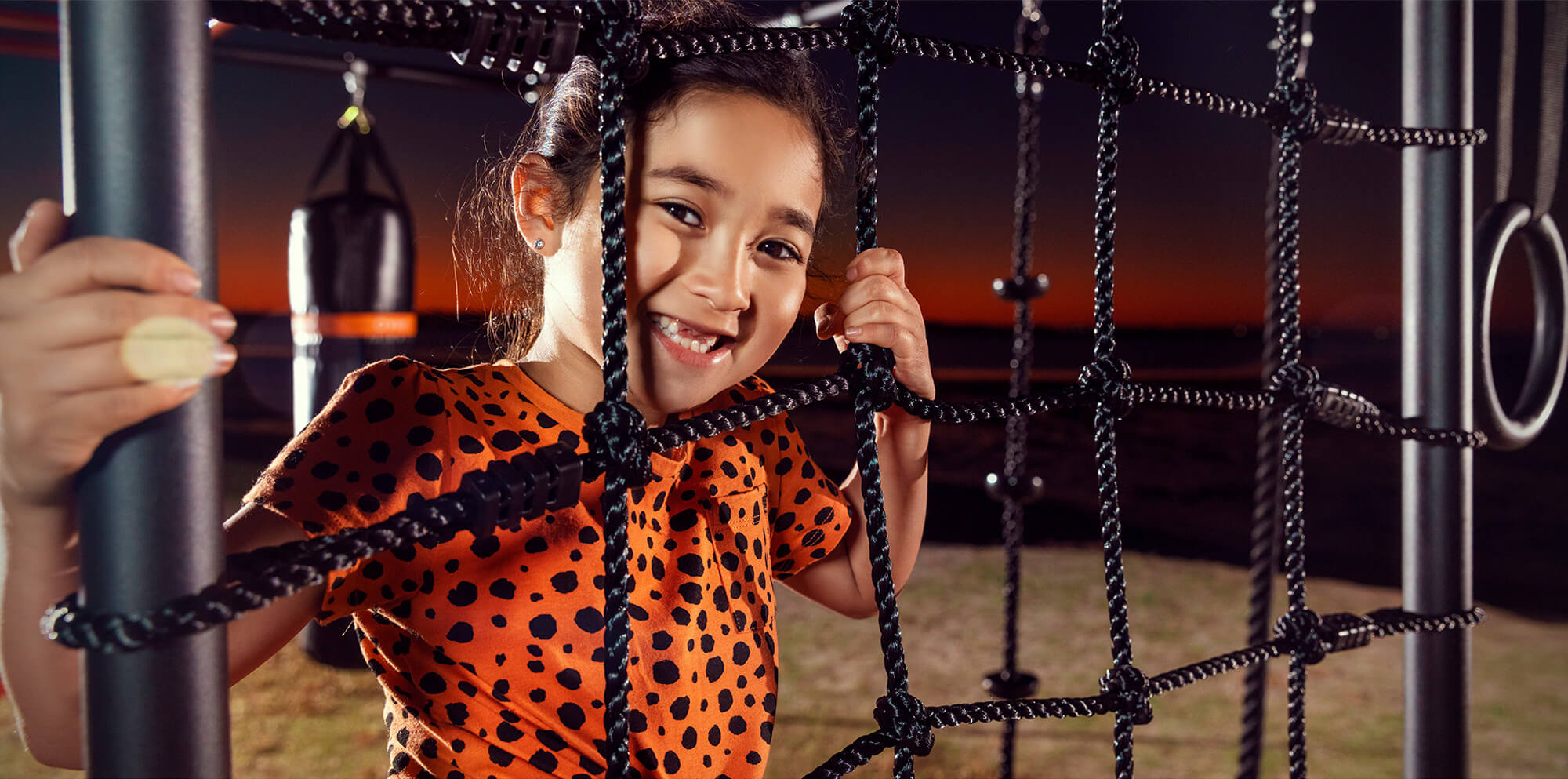 Tested independently


Not all outdoor play products are genuinely certified to safety standards. Vuly uses well-respected product certifiers TÜV and Intertek to independently accredit its products for safety and load-bearing capacity.
AS/NZS ISO 8124.1:2016
AS/NZS ISO 8124.2:2016
AS/NZS 8124.3:2012+A1:2016
AS/NAZ 8124.6: 2016
Medium.  Assembled weight: 89.72kg.  Max combined user weight: 150kg
Packaging: Box A (1x) (L) 1195mm (W) 205mm (H) 175mm.  Weight: 27.00 kg
Box B (1x)  (L) 1145mm (W) 280mm (H) 110mm.  Weight: 24.80 kg
Box C (1x) (L) 1150mm (W) 315mm (H) 110mm.  Weight: 25.50 kg
Box D (1x) (L) 1185mm (W) 200mm (H) 110mm.  Weight: 16.00 kg
Large.  Assembled weight: 129.34kg.  Max combined user weight: 150kg
Packaging:  Box A (1x)  (L) 1195mm (W) 205mm (H) 175mm.  Weight: 27.00 kg
Box B (1x) (L) 1145mm (W) 280mm (H) 110mm.  Weight: 24.80 kg
Box C (1x) (L) 1150mm (W) 315mm (H) 110mm.  Weight: 25.50 kg
Box E (1x) (L) 1190mm (W) 195mm (H) 100mm.  Weight: 15.70 kg
Box F (1x) (L) 1200mm (W) 240mm (H) 100mm.  Weight: 19.00 kg
Box G (1x) (L) 1195mm (W) 260mm (H) 110mm.  Weight: 24.00 kg
Extra Large.  Assembled weight: 161.32kg. Max combined user weight: 150kg
Packaging: Box A (1x) (L) 1195mm (W) 205mm (H) 175mm.  Weight: 10.72 kg
Box B (1x) (L) 1145mm (W) 280mm (H) 110mm.  Weight: 8.82 kg
Box C (1x) (L) 1150mm (W) 315mm (H) 110mm.  Weight: 9.96 kg
Box E (2x) (L) 1190mm (W) 195mm (H) 100mm.  Weight: 5.80 kg
Box F (2x) (L) 1200mm (W) 240mm (H) 100mm.  Weight: 7.20 kg
Box H (1x) (L) 1195mm (W) 255mm (H) 110mm.  Weight: 8.38 kg