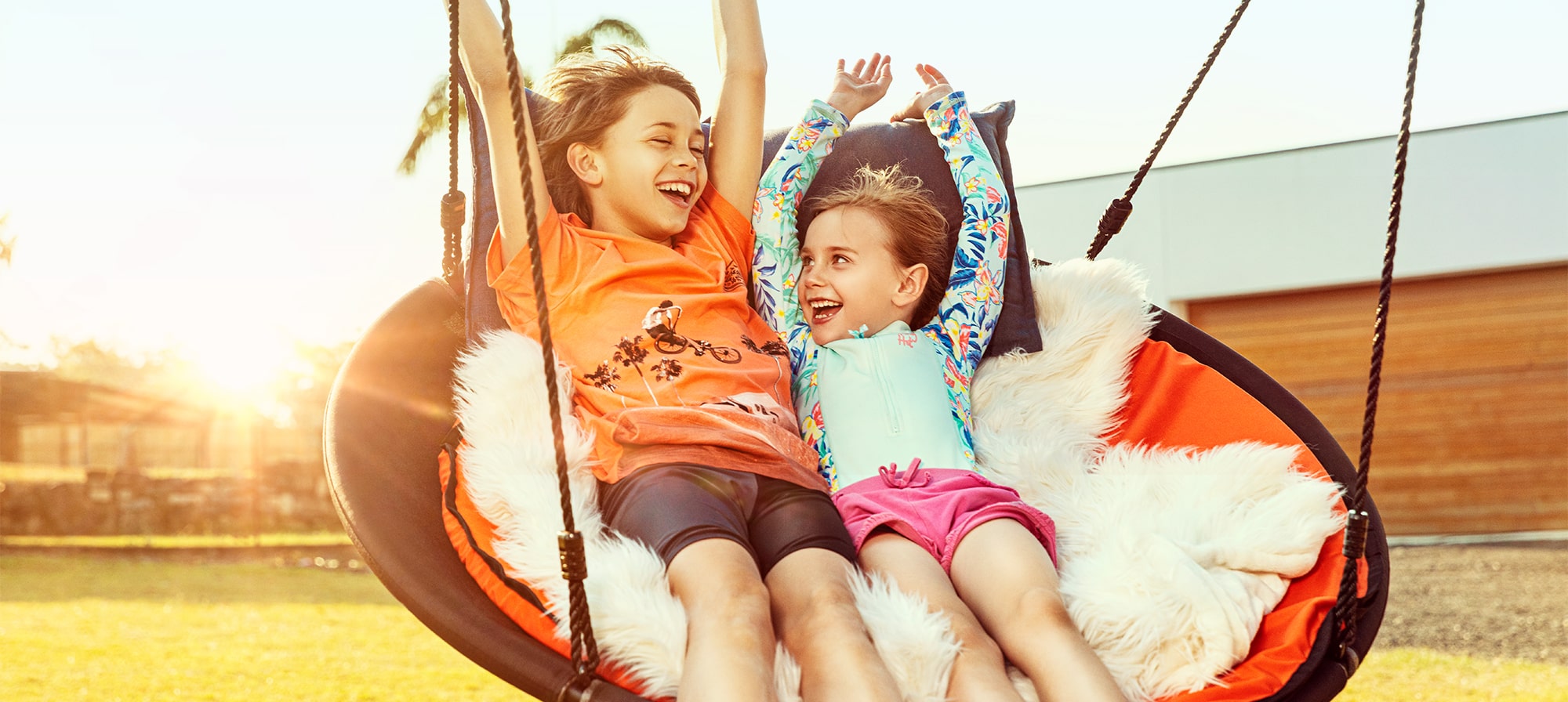 Huge space
Sit and swing all afternoon on a wider support –
where you can cross your legs and even lie back, with room to spare.
Plush seat
Get comfortable on a base of strong mesh, with a removable cushion.
Leave it on for relaxation sessions, or take it off to swing.
Adjustable connection width
Move the strong ropes along your swing set
rail to get closer grips. Just make sure you keep a good
distance from your other swings!
Packaging
Nest swing (Large):
560mm x 110mm x 1120mm / 6.4kg
Positioning
Large Nest Swingmust not be attached to a single swing bay.
It must ony be attached to a bay with capacity for 2 or more
swings side by side, in the manner shown below.
Class-leading warranties
Vuly guarantees that Nest swing is free of manufacturing faults and defects for: