Comfortable playtime
Unwind on a plush halfpipe cushion
and pillow combo that's ready for a good chill out session.
Premium construction
Made from the same twice galvanised steel as
every Vuly frame, and featuring the deluxe powder-coating
found on all high-end Vuly products – the Ring Swing is
designed to last (and look great doing it).
Two-in-one fun
Get the best of both relaxation and play. The remarkable Ring Swing provides both the perfect place to get comfortable and read a book and spin like crazy when the mood strikes!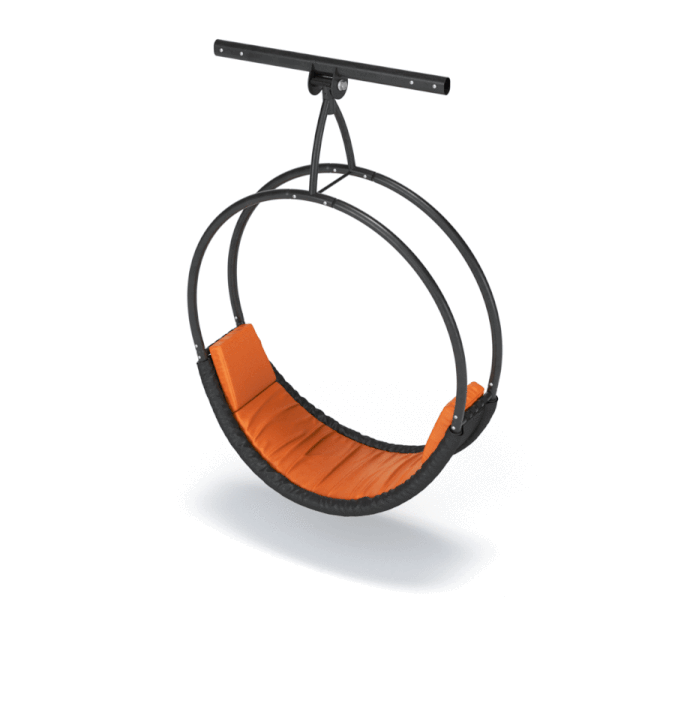 Packaging
Ring swing:
415mm x 415mm x 310mm / 2.47kg
Positioning
Ring Swing must not be attached to a single swing bay. It must ony be attached to a bay with capacity for 2 or more swings side by side, in the manner shown below.

Class-leading warranties
Vuly guarantees that Ring swing is free of manufacturing faults and defects for: